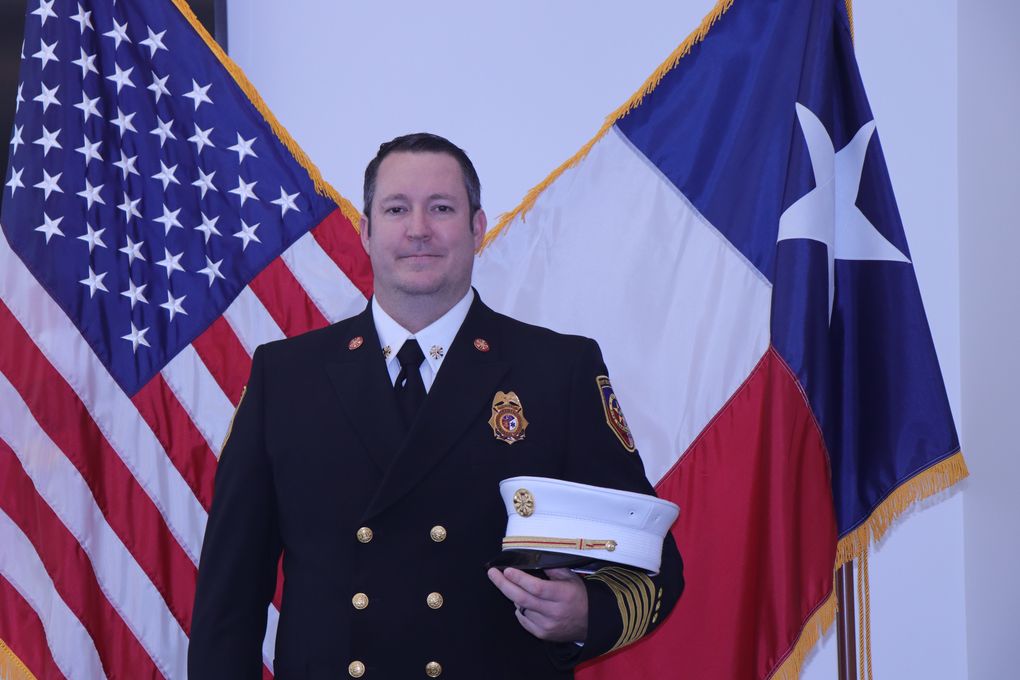 Fire Marshal Mark Flathouse has been Fire Marshal of Fort Bend County since 2013. Mr. Flathouse has over twenty years of experience in public service: eight years in the United States Coast Guard with search and rescue and over twelve years as a Firefighter/ Peace Officer and EMT. His last assignment was working up the chain of command in the Victoria Fire Department ending his VFD career as the Assistant Fire Marshal.
Mr. Flathouse holds a Master of Criminal Justice Management and Leadership from Sam Houston State University, a Bachelor of Emergency Management Administration graduating Cum Laude from West Texas A&M, and an Associate of Fire Protection Technology from Austin Community College.
Mr. Flathouse currently holds Master Fire Inspector, Fire Investigator, and Arson Investigator certifications from the State of Texas; Master Peace Officer TCLOSE certification; and Fire Service Chief Executive Officer (FSCEO) and Executive Fire Officers (EFO) certifications from the National Fire Academy/FEMA in Maryland.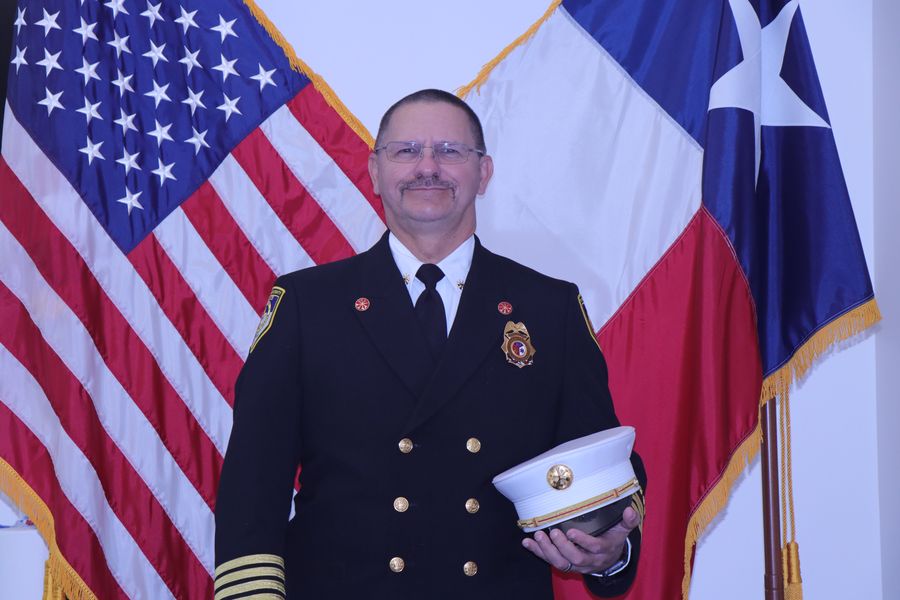 Assistant Chief Warner Preston - Administration started his career in the fire service in 1987 at the age of 15 as a junior fireman with the Katy Volunteer Fire Department. In 2005, he became employed full time with the City of Katy Fire Department as a Captain. Then in 2012, he was promoted to the position of Assistant Chief/Fire Marshal. Warner served in that capacity for around six years until he left the City of Katy to join the Fort Bend County Fire Marshal's Office in December 2018. He brings with him several years of work experience and a wealth of knowledge.

Warner is an April of 2012 graduate from the University of Houston Downtown Police Academy and holds a license as a Basic Peace Officer. He also holds several other licenses which include advanced Fire/Arson Investigator, advanced Structural Firefighter, and advanced Fire Inspector through TCFP. In addition, he is also an EMT Basic through the State of Texas.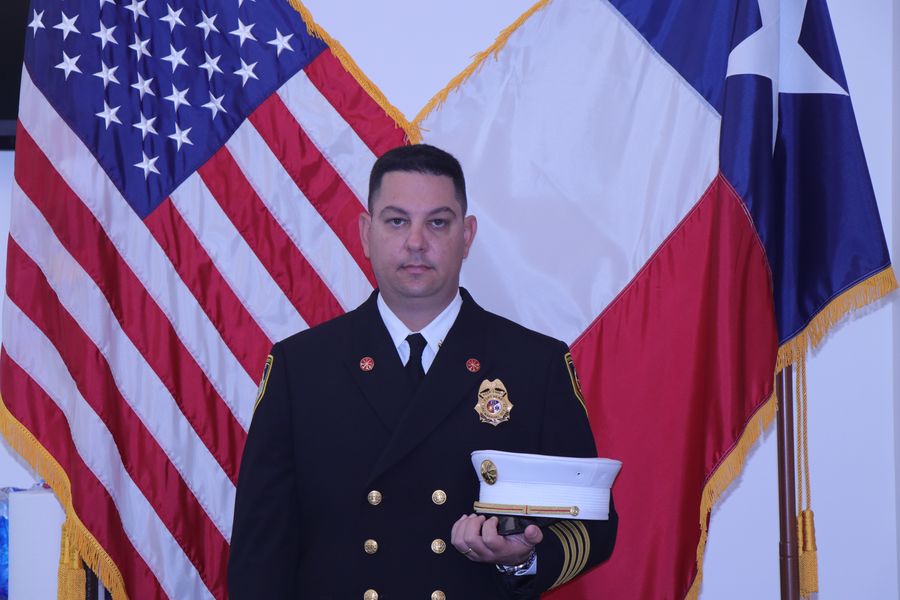 Assistant Chief Doug Barnes – Special Operations joined the Fort Bend County Fire Marshal's Office in May of 2019.  Deputy Chief Barnes oversees the Special Operations Division of the Fire Marshal's Office, which includes the management of the Hazardous Materials Response Team. 
 Prior to coming to the Fire Marshal's Office, he served Fort Bend County as the Senior Planning Coordinator for 10 years at the Fort Bend County Office of Homeland Security and Emergency Management.  He began his law enforcement career in 2015 when he graduated from the Wharton County Junior College Police Academy and was sworn in that same year as a Reserve Deputy at the Fort Bend County Sheriff's Office.  He continues to serve in that capacity by working patrol and other special assignments.
 Deputy Chief Barnes began his public service career in 2007 working for the City of Lubbock, Texas.  While working for the City of Lubbock, Deputy Chief Barnes served as a member of the South Plains Incident Management Team, responding to disasters all around the southern panhandle of Texas before moving back to Fort Bend County in 2009.
 Deputy Chief Barnes earned his Bachelor's Degree from Texas Tech University in 2005.  He holds multiple advanced certifications in the NIMS Incident Command Structure, a license as an Intermediate Peace Officer, and Hazardous Materials Technician.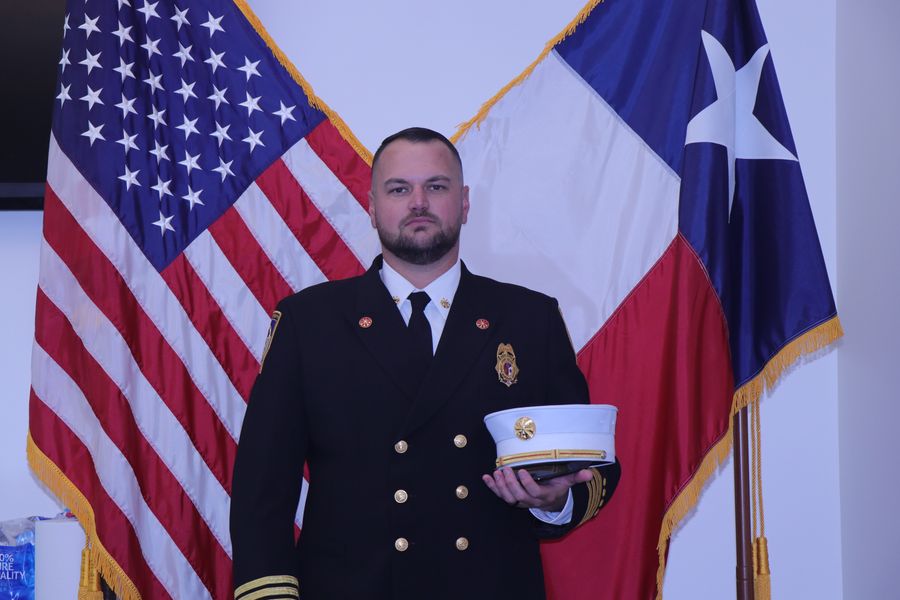 Assistant Chief Justin Jurek - Investigations and Inspections - Bio coming soon