Judge Michael Moore
judge-moore-resized.jpg
Image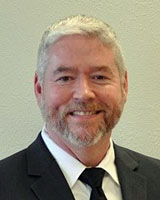 The Commissioners Court appointed Michael Cody Moore to fill the newly created Office of the Justice of the Peace, Precinct 2, Place 2 and was sworn in on October 1, 2022.
Before opening his law practice in Sugar Land, Judge Moore was a commercial beekeeper for over twenty years and had a bee farm in Needville. Judge Moore attended the University of Houston with degrees in History and Political Science. He then went on to graduate from the University of Houston Law Center and open a law office with a focus on property law, family law, and small business litigation.
Judge Moore lives in Needville with his wife, Justine.