Photo Taken Date: 2012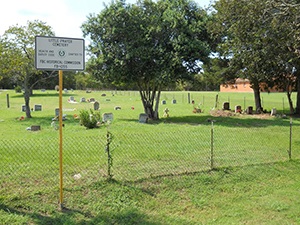 Main Name: Little Prayer Cemetery | FB-C155
Alternate Names:None
Cemetery access: There is public access to the cemetery.
Location: Bowser Road, Fulshear
NAD83 Coordinates: 29 40.811 N, 95 56.658 W
Map Coordinates: 29.68019, -95.94430
Status and Other Information: The cemetery status is active. The cemetery is not affiliated with any organizations and the ethnicity is primarily Afro-American. The size of the cemetery is 2.53 acres. The number of known burials is 128 and the date of the earliest burial is 09/11/1933.
History: Work In Progress