Photo Taken Date: 2011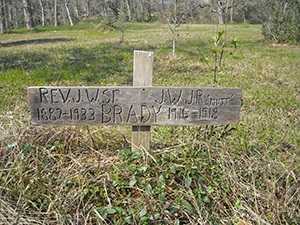 Main Name: Washington Cemetery | FB-C0127
Alternate Names:
Access: There is public access to the cemetery..
Location: Rolling Oaks Subdivision, W. Deer Wood, Richmond
NAD83 Coordinates: Latitude: 29 40.117 N, Longitude: 95 48.606 W
Map Coordinates: 29.66861,-95.81010
Status and Other Information: The cemetery status is inactive. The cemetery is not affiliated with any organizations and the ethnicity is primarily Anglo. The size of the cemetery is 1.3 acres. The number of known burials is 5 and the date of the earliest burial is 09/01/1909.