Photo Taken Date: 2009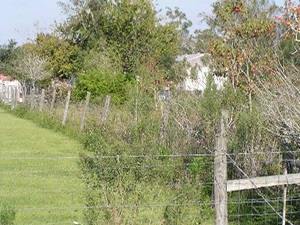 Main Name: Zemanek Cemetery | FB-C134
Alternate Names:
Cemetery Access: There is public access to the cemetery.
Location: Brumbelow Zemanek Rd, Guy
NAD83 Coordinates: 29 22.889 N, 95 44.612 W
Map Coordinates: 29.38148,-95.74354
Status and Other Information: The cemetery status is inactive. The cemetery is not affiliated with any organizations and the ethnicity is primarily Anglo. The size of the cemetery is 1.0 acre. The number of known burials is 14 and the date of the earliest burial is 28 April, 1912.