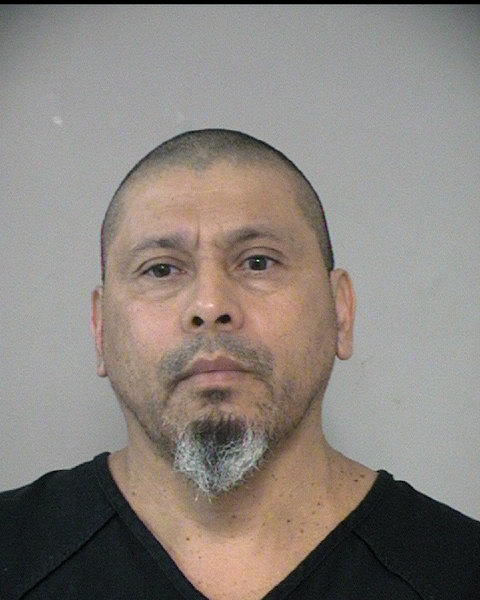 On July 15, 2019, Eddie Ray Charles, a 52-year-old Richmond man, was sentenced to spend the next 75 years in prison for sexually abusing two young children.  He was charged with Continuous Sexual Abuse of a Young Child or Children and was found guilty by a Fort Bend County jury on April 26, 2019.  He elected to have the judge assess punishment and was sentenced by Judge Maggie Perez-Jaramillo on July 15, 2019.  He is not eligible for parole which means he will serve the full 75 years in prison.   
Evidence presented by Fort Bend County Assistant District Attorneys Melissa Muñoz and Laurel Ellisor revealed that Charles engaged in sexual contact with one of the children in 2013 and also engaged in various types of sexual contact with the second child between 2007 and 2012.  A third child who had been abused by Charles in 1990 also testified. 
Ellisor stated "Often children do not tell right away, and may even deny when asked if they have been sexually abused.  They may be scared of splitting up a family or losing a family member.  In this case, one of the two children who testified had bravely reported the abuse to a teacher and authorities were contacted immediately.  As a result of that child's bravery, a second child came forward and disclosed years of sexual abuse."
Lead prosecutor Melissa Muñoz said "Holding Charles accountable for his crimes, and keeping him away from the public, would never have been possible without the remarkable courage of these children.  Because of these brave kids, we were able to stop Eddie Charles from harming any more children."
Muñoz and Ellisor also praised the law enforcement agents who worked this case, particularly Sergeant Tim Morris with the Fort Bend County Sheriff's Office and Rosenberg Police Department Assistant Chief Jarret Nethery, formerly with the Sheriff's Office.   
District Attorney Brian Middleton noted that, "Our Child Abuse Division handles cases where the victims and offenders often know each other.  More often than not, people that have access to the child, such as relatives, friends, or neighbors, are the offenders.  The perpetrator in this case took advantage of his access to and relationship with these children.  Justice was served in Fort Bend County and this offender will never have access to a child again."
---------------------------------------------------------------------------------------------------------------------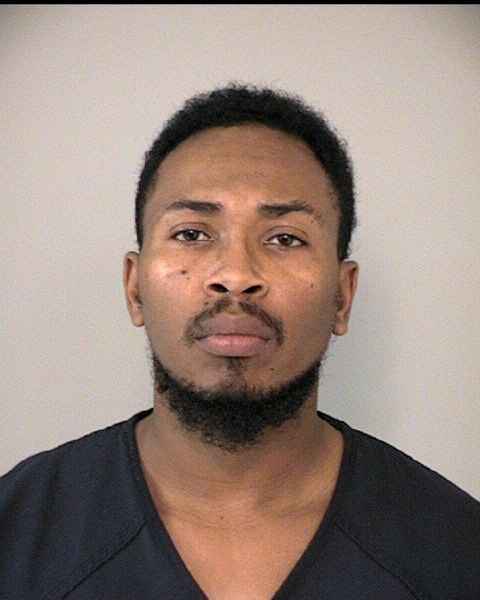 Earlier in the year, on May 29, 2019, Judge Maggie Perez Jaramillo also sentenced Rosenberg resident Samuel Johnson, Jr. to 20 years in prison following his plea of guilty to Aggravated Sexual Assault of a Child.
During the punishment hearing, prosecutor Melissa Muñoz presented evidence that showed the defendant had engaged in sexual conduct with a 10 year old on multiple occasions.  The child disclosed the sexual abuse to a relative.  Following the disclosure, authorities with the Rosenberg Police Department investigated the allegations. 
The defendant testified during the hearing, requesting leniency from the judge and to sentence him to community supervision. 
---------------------------------------------------------------------------------------------------------------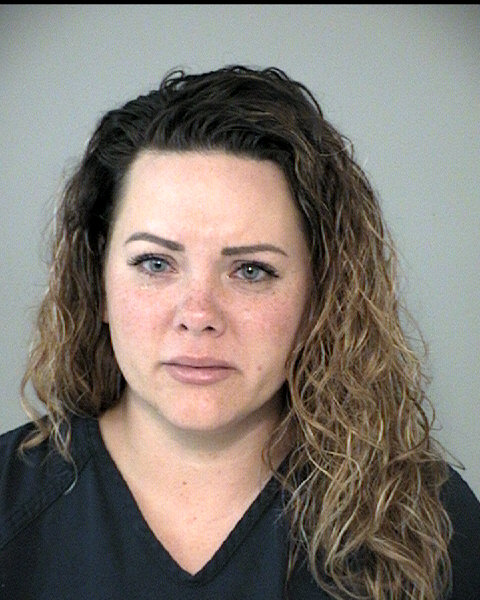 On June 4, 2019, in the 240th District Court, Presiding Judge Frank Fraley sentenced a Richmond woman to 12 years in prison.  Following her plea of guilty to the 2nd degree felony offense of Injury to a Child by Recklessly Causing Serious Bodily Injury, Defendant Marie Horton requested the judge assess her punishment.
Over the course of three days, prosecutors Claire Andresen and Jenna Rudoff presented evidence in a punishment hearing showing that Horton disciplined a seven-year-old boy in her care by forcing him to stand in hot water until he suffered second and third degree burns.  Horton, who at the time worked as a registered nurse, did not seek medical attention for the child's injuries.  Once the Department of Family and Protective Services (commonly referred to as "Child Protective Services") learned of the injuries and intervened, the child was taken for skin grafts at Shriner's Burn Center.  
The defense painted Horton as a good mother and nurse who made a terrible decision, and emphasized the fact that the child's injuries have completely healed.  Multiple family members and coworkers testified in support of Horton, requesting the court show her leniency because she made an error in judgment and has learned from her ways.  However, during cross-examination, Horton testified that she would not necessarily take different actions if a similar situation were to arise again.  Further, the court heard from the child's therapist about the long-term effects of the abuse.    
Lead prosecutor Claire Andresen said "There is a difference between punishing a child and abusing a child.  When discipline escalates to the point it causes injuries so severe to require surgery – that is abuse.  It is important for children to understand that it is never their fault when they are abused and that if they come forward, we will work to protect them."   
Horton's husband, Christopher Funderburg, was previously sentenced for his part in the crime.  Funderburg pled guilty to the offense of Attempted Tampering with a Witness on August 23, 2018 and was sentenced to 2 years of community supervision.  In an attempt to protect Horton from criminal prosecution, Funderburg instructed the child victim to lie to law enforcement and medical professionals about the cause of his injuries.  Assistant District Attorney Jenna Rudoff noted that "without the school administrators and medical professionals involved in this case, this child's injuries may have gone untreated.  They worked hard to uncover the truth of what happened to this child and to keep him safe."  
---------------------------------------------------------------------------------------------------------------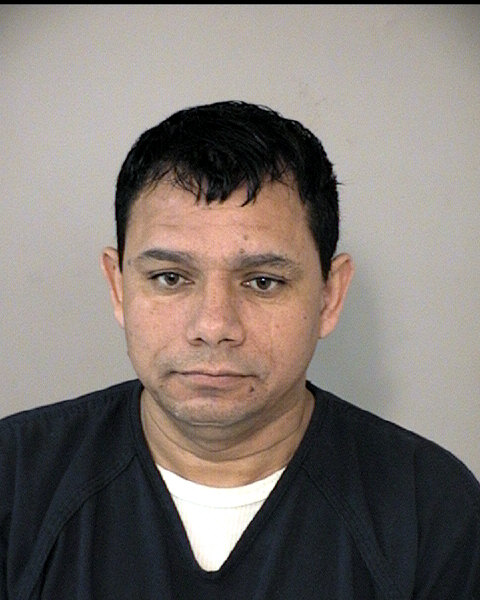 A week later, on June 10, 2019, Presiding Judge Robert L. Rolnick ordered a 20-year prison sentence for Defendant Alexander Cuellar in the 458th District Court of Fort Bend County.  In that case, the defendant pled guilty to the offense of Aggravated Sexual Assault of a Child and agreed to a sentence of 20 years in the Texas Department of Criminal Justice.  The 40 year-old man was arrested on March 25, 2018, after an investigation by the Rosenberg Police Department revealed he had sexually assaulted a 13-year-old child.
According to Assistant District Attorney Alycia Curtis, Cuellar was living with family members in a Rosenberg apartment in September 2017.  Cuellar broke into a neighboring apartment while a 13-year-old female was home alone.  Cuellar held the child down and sexually assaulted her before leaving the premises.  The child immediately called law enforcement, and Cuellar was identified by both the child's statement and DNA evidence left at the scene.
"This kind of case is everyone's worst nightmare – to be sexually assaulted by a stranger in your own home.  It's a terrifying experience; however, this brave child did everything right by contacting the police immediately and cooperating throughout the investigation," said Curtis.  "Alexander Cuellar is the ultimate predator, and he needed to be removed from the streets for the safety of our community."
--------------------------------------------------------------------------------------------------------------------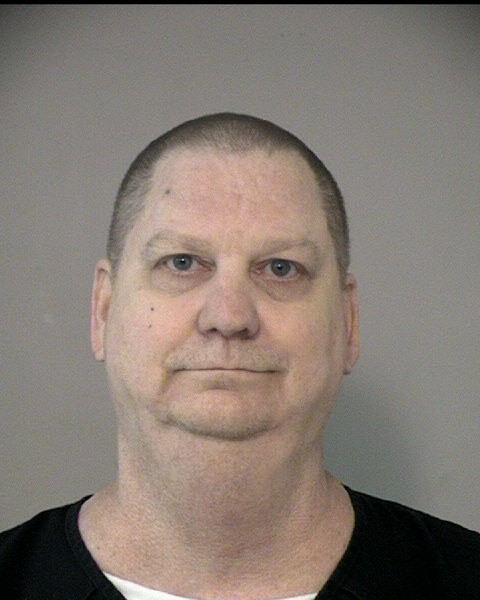 434th District Court Judge James H. Shoemake sentenced Sugar Land resident Glenn Casey Portwood to 30 years in the Texas Department of Criminal Justice on May 3, 2019, after a Fort Bend County jury convicted him of Aggravated Sexual Assault of a Child.     
Lead prosecutor Michael Hartman presented the testimony of the complainant, who was 11 years old on the date of the offense.  Her testimony established that she was a friend of the defendant's children and was sexually abused by Portwood one day when she was playing at his residence.  During the punishment hearing, Terese Buess, Deputy Chief of the Child Abuse Division, presented the testimony of a young relative of Portwood, who was abused by him nearly 20 years ago when she was 13 years old.  Sugar Land Police Department Sgt. Matt Levan testified about a search warrant that was executed by the Houston Metro Internet Crimes Against Children (ICAC) Task Force at the Portwood home in 2011 that resulted in Glenn Casey Portwood being charged and convicted of federal child pornography charges for which he received a 10-year sentence. 
Judge Shoemake granted the request of the prosecutors to stack Portwood's 30-year sentence on top of the federal sentence so that the time will not be served simultaneously.  Prosecutor Terese Buess noted that the evidence in this case supports the research that challenges commonly held assumptions about sex offenders.  "Many assume that sex offenders who view and collect child pornography do nothing more than look.  But this case falls in line with the studies confirming that child pornography offenders are significantly more likely to have sexually abused a child personally.  This case also substantiates those studies concluding that a sex offender who abuses a child is likely to have abused multiple victims."
----------------------------------------------------------------------------------------------------------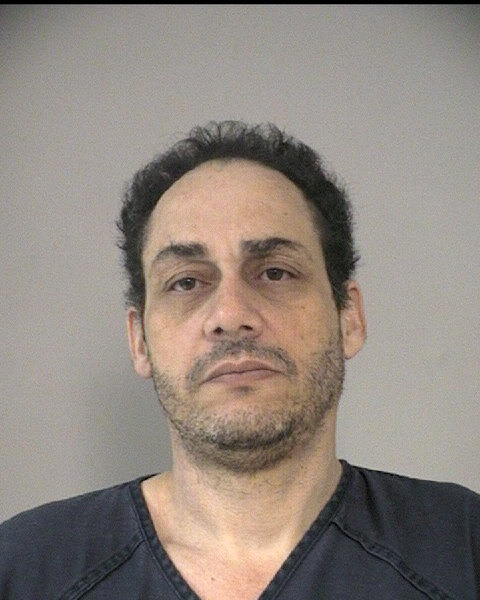 The year started out badly for child predators in Fort Bend County when 52-year-old Dwayne Bernard Howard of Houston was found guilty by a jury on January 24, 2019, for Aggravated Sexual Assault of a Child before being sentenced by the Honorable Maggie Jaramillo to 45 years in prison in accordance with a plea agreement.
Lead prosecutor Jenna Rudoff noted, "The Howard case illustrates how important it is to take a child's outcry seriously and to research a perpetrator's previous access to children once abuse is disclosed.  While preparing for trial, I discovered that several children had previously reported sexual abuse by Howard in 2010 in another county, but the investigation was put on hold when the defendant left the country.  The cooperation of these children, who are now young adults, was instrumental in obtaining justice for all of Howard's victims and ensuring he'll never be able to hurt another child."
Rudoff worked diligently with investigators at the Fort Bend County Sheriff's Office and the Harris County Sheriff's Office to bring Howard to justice.
Howard originally entered a plea of not guilty to begin his trial in the 400th District Court.  After the jury was seated, Assistant District Attorneys Jenna Rudoff and Claire Andresen presented evidence to the Court in a hearing outside the presence of the jury regarding the sexual abuse committed by the defendant against the seven-year-old child in this case.  They also presented evidence that Howard sexually abused four other children, some of whom are now adults, when they were between the ages of 6 and 15 years old.  After this evidence was heard by the Court, the defendant decided to plead guilty before the jury and have the Court assess his punishment.
After Howard pled guilty to the jury, the State presented additional evidence that the defendant had three prior felony convictions, including an Indecency with a Child by Sexual Contact conviction in 1999 that earned him six years in prison.  The Court then sentenced the defendant to 45 years in the Texas Department of Criminal Justice – Institutional Division. 
Suzy Morton, Chief of the Child Abuse Division, says, "We want children to know that it is never their fault when they are abused.  Most of the time, children do not reveal sexual abuse for months or even years.  We are very proud of the children in these cases and all of them who come forward when they have been abused."  Noting that both of Portwood's victims and some of Howard's and Eddie Charles' victims are now adults, she added "The juries and judges in these cases saw first-hand through the testimony of these survivors how the trauma of child sexual abuse impacted their childhoods and adult lives.  We are so fortunate to have our Children's Advocacy Center, which is part of Child Advocates of Fort Bend, in our community as a resource for children and families to receive therapy and other services once abused has been revealed.  Therapy is so important for the healing process."
District Attorney Brian Middleton added, "We want children to know that their voice matters and there is help for them if they tell."  He also praised those responsible for bringing these perpetrators to justice, "Many people are responsible for the successful resolution of these cases.  The teams of law enforcement officers, Child Protective Services investigators, and our prosecutors worked hard to ensure that justice was done.  The assistance provided by forensic interviewers at the Children's Advocacy Center here in Fort Bend County is invaluable.  These sentences send a clear message that child abuse will not be tolerated in Fort Bend County."
Middleton pointed out he expects the second half of 2019 to be equally productive in bringing child abusers to justice.  A Fort Bend County jury returned a guilty verdict last week against Oluwafemi Otunbalogun for Sexual Assault of a Child in the 434th District Court.  Sentencing in that case is scheduled for the first week in August.  Otunbalogun faces up to 20 years in prison.