Judge Justin M. Joyce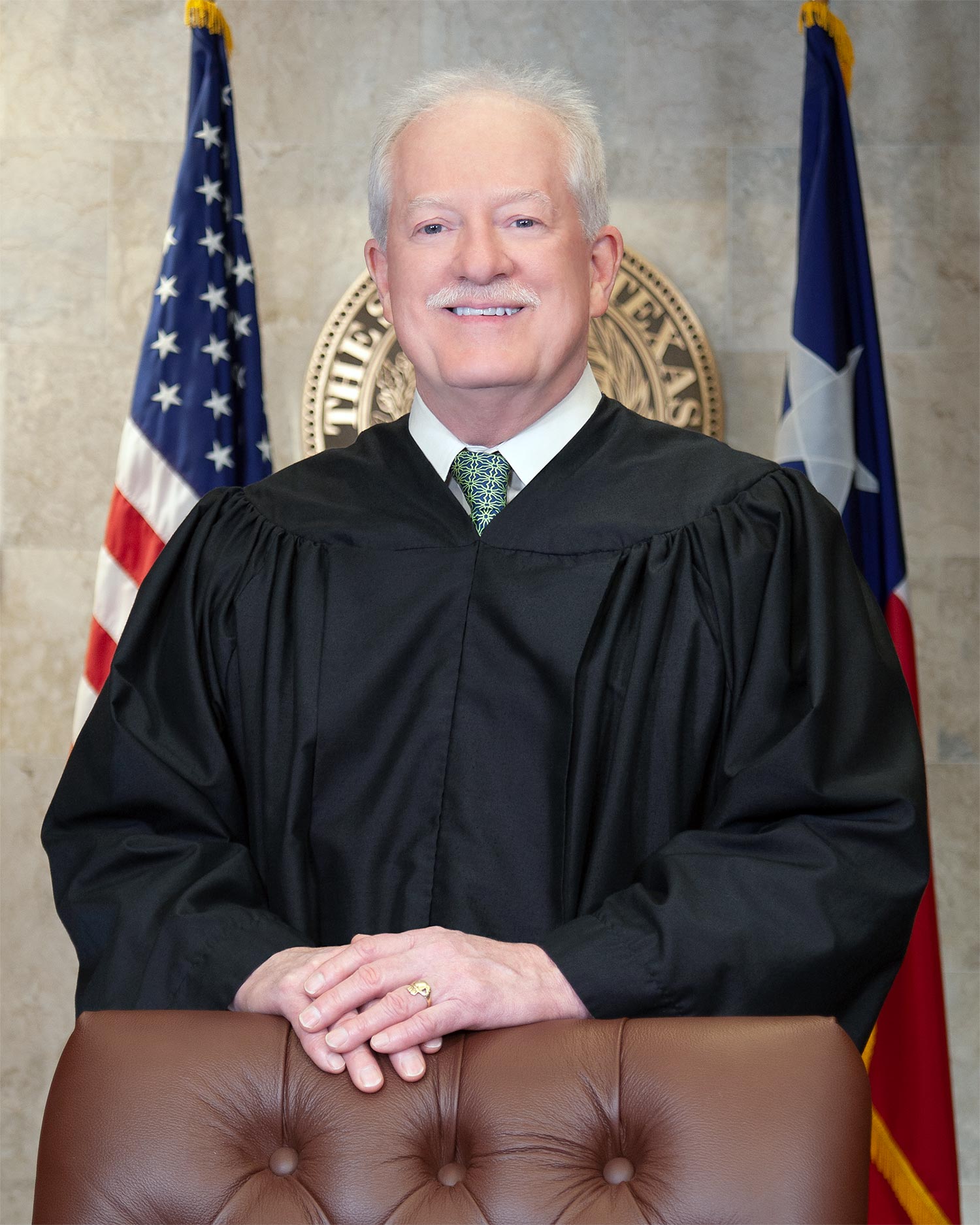 Welcome to Fort Bend County Justice of the Peace, Precinct 3.
Since taking office in January 2015, Judge Joyce and the entire JP3 team have made every effort to improving your Justice Court, with the goal of becoming the most efficient and technologically advanced Justice Court in the State of Texas. Realizing the importance of providing efficient and excellent service to our community so you can have your day in court as quickly as possible, while ensuring that your rights are preserved, and tax dollars and resources are used wisely.  We have worked to find efficiencies using our existing assets, limiting the need to request additional resources from the County.
Our vision begins by employing innovative technology and procedures into each of our processes. One key to achieving efficiency has been to promote the use of e-file. In 2015, Judge Joyce's first year, 615 electronic filings were made.  This tool allows you to file civil cases and upload documents to the court without making a trip to the courthouse.  In 2020, we received 1,904 electronic filings.  This court is projected to have approximately 3,000 eFile transactions in 2022.  We are trying to eliminate the laborious task associated with having your day in court. In many cases we have eliminated the need to make an in-person court appearance for a traffic ticket as well. You can request defensive driving, deferred disposition, plea not guilty or simply pay a fine, all online. In addition, we created a virtual lobby, where individuals may speak to a clerk via video for answers to general questions.
Due to our limited space, COVID guidance from the Office of Court Administration and by ORDER of the Local Administrative Judge of Fort Bend County, we continue to hold hearings/trials via video conference.  We offer the courts resources to individuals who are unable to connect remotely, to ensure a fair trial or hearing.
Your time is valuable. And none of us likes paying taxes for wasteful government offices. Therefore, Judge Joyce wants to ensure that neither your time, nor tax dollars are wasted.  

Free viewers are required for some of the attached documents.
They can be downloaded by clicking on the icons below.
Acrobat Reader

Windows Media Player

Word Viewer

Excel Viewer

PowerPoint Viewer