Captain Brad Whichard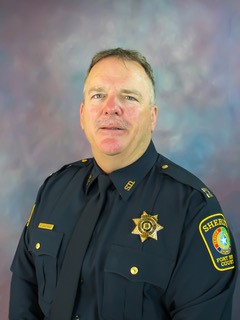 Captain Brad Whichard is Commander of the Narcotics Division for the Fort Bend County Sheriff's Office. The units under his command specialize in pro-active investigations and include the Narcotics Task Force, Gang Unit, Internet Crimes Against Children (ICAC), Human Trafficking and Auto Theft. The multi-agency Narcotics Task Force is part of the HIDTA Initiative, which is responsible for the disruption, dismantling and successful prosecution of narcotic trafficking organizations.
Captain Whichard began his law enforcement career with the Fort Bend County Sheriff's Office in 1987 where he has served in various divisions inclusive of Detention, Patrol, and Criminal Investigations. In all, Captain Whichard has served 35 years with the Department, inclusive of 13 years as a member of the Reserve force.     
Captain Whichard holds both a Master Peace Officer Certification and Master Jailer License with the Texas Commission on Law Enforcement. He has a Bachelor of Business Administration in Finance Degree from the University of Texas.
Captain Whichard may be reached by email at Bradley.Whichard@fortbendcountytx.gov.
Elvia Morales is the administrative assistant for Captain Whichard. She may be reached at 281-341-3819 or by email at Elvia.Morales@fortbendcountytx.gov.
Mar. 25, 2023, 8:00 AM - 1:00 PM
Download Press Release [PDF]
Download Press Release [PDF]
Dial 9-1-1 for emergencies only
Non-emergencies 281-341-4665
To report a crime tip 281-341-4686 281-342-TIPS(8477)