Judge Tricia Krenek
Justice of the Peace, Precinct 1, Place 2
tricia-krenek-300.jpg
Image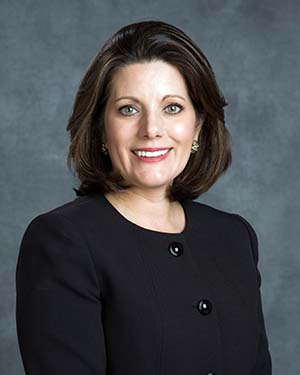 Judge Tricia Krenek is grateful for the opportunity to serve the residents of Fort Bend County as Justice of the Peace, Precinct 1, Place 2. Prior to taking the bench in January 2023, Judge Krenek advocated for others and achieved positive impactful results as an attorney, certified mediator, small business owner, and public servant. As a Judge, she continues to bring her legal skills and keen business acumen to the bench.
Judge Krenek graduated from the University of St. Thomas earning both a BBA and MBA in accounting prior to obtaining her law degree from the University of Houston Law Center.  She has studied abroad as an undergraduate at the University of Reading in England and at the University of Innsbruck in Austria.  Prior to entering private practice, Judge Krenek served as a judicial law clerk to a state district Judge.
As the former managing partner of a small litigation boutique firm in Katy with her husband, Ed Krenek, Judge Krenek has a first-hand understanding and respect for the rule of law and has handled hundreds of cases to conclusion through trial, mediation, and settlement.  Her experience includes a wide variety of business and commercial litigation, consumer matters, landlord-tenant issues, and a host of other civil cases. In addition to her legal and business experience, Judge Krenek has a proven track history of working with people at the local, state and federal levels to provide services and solutions to the people of Fort Bend County.  Motivated by her desire to serve her community, Judge Krenek was elected to Fulshear City Council in May of 2014, and served as Mayor Pro Tem from May 2017-May 2018.  She is a member of the State Bar of Texas, College of the State Bar, Fort Bend County Bar Association, past President of the Brazos River Rotary Club, Fulshear-Katy Area Chamber of Commerce, and the Justice of the Peace and Constable Association. 
Judge Krenek is humbled to share her uniquely qualified experience and talents as a small business owner, attorney and public servant with the residents of Fort Bend County as she continues to follow the path of public service with focused leadership.
For traffic citation information Click Here