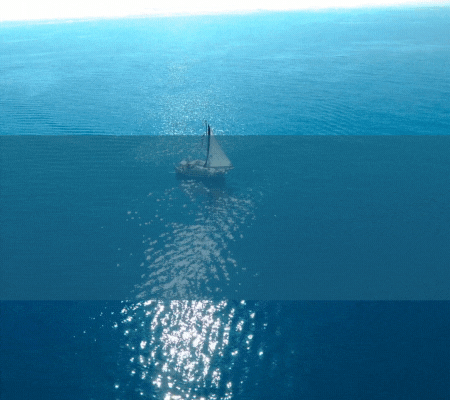 Boat titling services are available at the Fort Bend County Tax office. Now providing services to assist with  transferring titles, purchasing a new  & outboard boat, private sales, homemade and used boats. Learn what to bring to title a water vessel,  important deadlines and the responsibilities of buying or selling a boat. 
Transfer of Title
Transfer of title must be filled within 20 working days from date of purchase.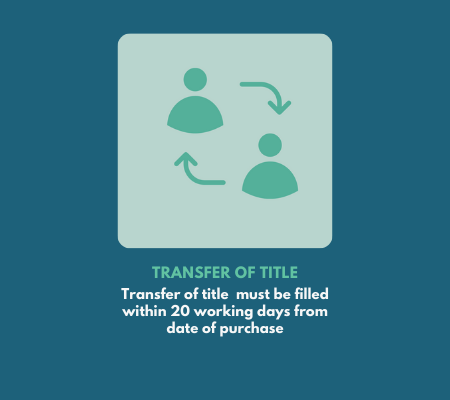 New & Outboard Boats
New boats and outboard motors require a manufacture's Statement of Origin (MSO).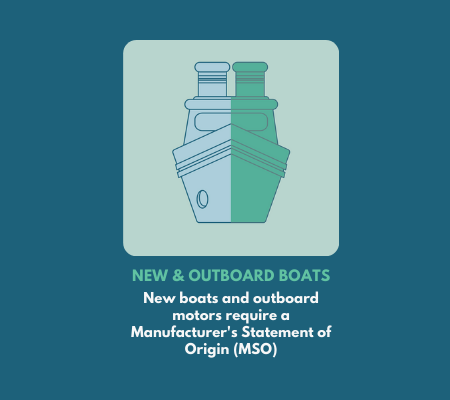 Private Sales
We encourage both seller's and buyer's to complete ownership transfer so that the seller avoids future liability completing the Vessel/boat or Outboard Motor Ownership Transfer form or TPWD Online Ownership Transfer.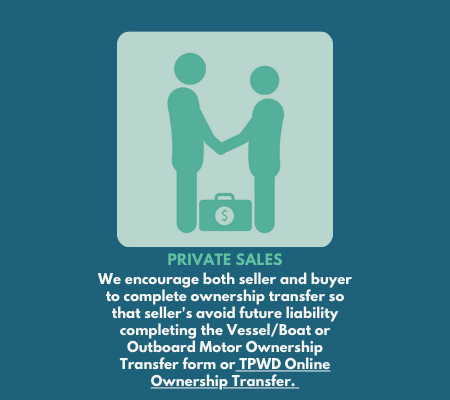 Homemade Boats
Titled directly through Texas Parks & Wildlife Department.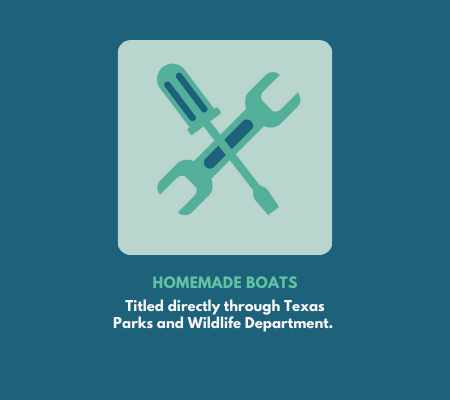 Avoid penalties and interest! File applications for title within 20 working days from date of purchase including gifts, donations, destruction, disposal or removal from the state.
United States Coast Guard Documented Vessels
For all United States Coast Guard documented vessels, registration is required. However the vessel is exempt from titling in the state of Texas. 
What to Bring
To title a boat bring a valid drivers license. If titling a boat as a business bring the Employer Identification Number (EIN). After registration and titling services are completed a certificate of documentation & ID card along with decals will be provided to the owner.  Remember to keep the certificate of documentation current to renew registration on time. Once the certificate of documentation is expired it may take up to several months to obtain a current certificate from the U.S. Coast Guard.
Seller Responsibilities
The seller is responsible for completing the Boat Title & Registration application  and/or  Outboard Motor Title & Registration application.
Click here to view a example of what components are included in a Bill of Sale
Buyer Responsibilities