Carmen P. Turner, MPA, Tax Assessor-Collector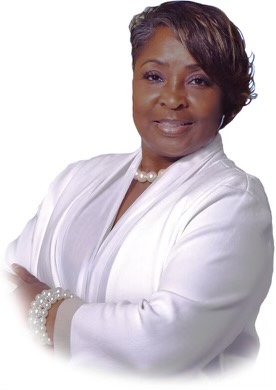 Carmen Turner was born in Bryan, Texas, the oldest of five siblings, and the proud mother of one son. While working full-time, Turner received her Bachelor of Science degree in Interdisciplinary Studies with a Minor in Psychology from the University of Houston - Downtown and a Master of Public Administration from Texas Southern University. Carmen is the co-founder of the The Smith & Turner Foundation, a nonprofit organization fully committed to restorative justice and prison reform. Through the Foundation, she helps formerly incarcerated individuals secure their Commercial Driver's License. Additionally, Carmen's commitment to her community has spanned over three decades with special emphasis on supporting the youth and senior citizens.
Carmen Turner has twenty years of municipal, county, and state government experience as well as being a business owner for over thirty-five years; fifteen of those years included residential and commercial real estate experience. Carmen's professional experience will allow her to educate the residents of Fort Bend County and ensure their awareness of county resources by furnishing the community with the tools needed to adequately meet tax obligations. Carmen's top priority is transparency and efficiency through direction and leadership for an effective administration and operations. Carmen looks forward to the journey ahead while providing services, employing applicable managerial, budgeting, and accounting procedures to ensure efficient and effective utilization of the Fort Bend County's resources.
Carmen Turner is honored to serve as Fort Bend County's Tax Assessor-Collector
"The key to my success is walking by faith; if you succeed, I succeed." - Carmen Turner, MPA
The Tax Assessor-Collector provides friendly, efficient and professional tax collection services for taxpayers of Fort Bend County as well as tax research and information referral.  As an agent for the state, the Tax Assessor-Collector also collects automobile/truck and trailer taxes, vehicle registration fees and beer/wine & liquor fees.