***Important Notice***
Beginning September 1, 2023, the 240th District Court will move to e-file resets for First Appearance Settings only.  To avoid bond forfeiture, the reset must be e-filed no later than 9 AM on the day of your client's First Appearance date.  Please be advised that the Court will not accept an electronic reset if your client has an active warrant.  Again, this new policy only pertains to First Appearance Settings.  The Court will require an in person appearance for all other court settings.
Honorable Surendran Pattel, Judge
Pattel-photo1-1.png
Image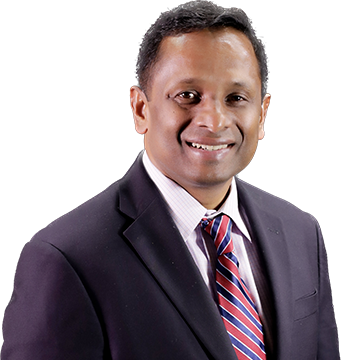 Judge Surendran K. Pattel has distinguished himself as both a trial and appellate attorney in both his native India and the United States.
 
Born and raised in Kerala on the Malabar Coast of India, Judge Pattel was educated in Indian schools and received his law degree from the University of Calicut in 1995. Today he is proud to be the first Indian-American to serve as a district court judge in Fort Bend County.
Judge Pattel established an impressive law career in India, to the point of arguing a number of cases before the Supreme Court of India. But when his wife, a nurse, was offered the opportunity to fulfill a long-held dream to work in the United States, they moved to the Houston area in 2007.
 
Judge Pattel passed the Texas Bar exam, then decided to add to his academic resume by enrolling at the University of Houston Law Center to earn a master's degree in international law. As part of his studies he wrote a well-received major paper on crimes of international aggression. He presented the paper formally at a conference at Cornell University.
 
Judge Pattel is a certified mediator. Prior to his election as a judge, he was in private practice, with clients and cases in Fort Bend, Harris and Brazoria counties.
 
The father of two daughters, Judge Pattel has made it a point to be a community activist. He has been involved in promoting Indian-American culture in the Houston area, and he is a member of the Exchange Club of Sugar Land, which honors academic achievement and assists survivors of domestic abuse.
 
"I am proud to serve the people of Fort Bend County, and I pledge to serve with dignity and respect for all who appear before me."
240th Judicial District Court
Mailing Address: 301 Jackson Street, Richmond, TX 77469
Telephone: 281-341-8600

Physical Address: Fort Bend County Justice Center, 1422 Eugene Heimann Circle, Richmond, TX 77469
Courtroom: 3E
View the 240th District Court Rules of Practice.