Recovery & Reintegration Program
A Clinical Forensic Service for Adults
The Recovery & Reintegration program offers clinical forensic services for adult clients, who have complex behavioral health needs, such as mental illness, substance abuse disorders, and complex trauma, and who are at risk of criminal justice involvement. This program is individualized by addressing needs, identifying strengths, helping build resilience, improving wellness, and supporting recovery. The program aims to prevent ongoing incarceration, as an individual's health easily deteriorates by being further involved in the criminal justice system.
It is estimated that 15% of men and 31% of women being booked in jails have a mental illness, with most having co-occurring substance abuse. This program is critical to ensure that these individuals who are at high risk of recidivism receive specialized therapy, intensive case management, and access to community based support.
The program's goal is to increase access to primary and specialty care services, specifically for underserved populations, to ensure all clients receive the most appropriate care, regardless of their location or ability to pay. The program reduces recidivism rates and promotes recovery in the community by providing the services below:
Trauma Focused Counseling
Domestic Violence Counseling
Individual Counseling
Court Ordered Counseling
Case Management
Court Ordered Mental Health Diagnostic Evaluations
Court Ordered Substance Abuse Evaluations
Substance Abuse and Relapse Prevention Counseling
*R & R serves primarily uninsured and Medicaid recipients at this time.
ReferralUpdate06.2023.jpg
Image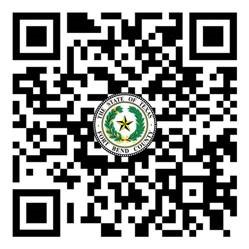 Scan QR Code or Fill Out Referral Form: https://form.fortbendcountytx.gov/Behavioral_Health_Services_Referral.html
For questions or assistance, please call: 281-238-3079
Questions and Inquiries: [email protected]