BHS Highlights
Hidden-In-Plain-Sight-10-25.jpg
Image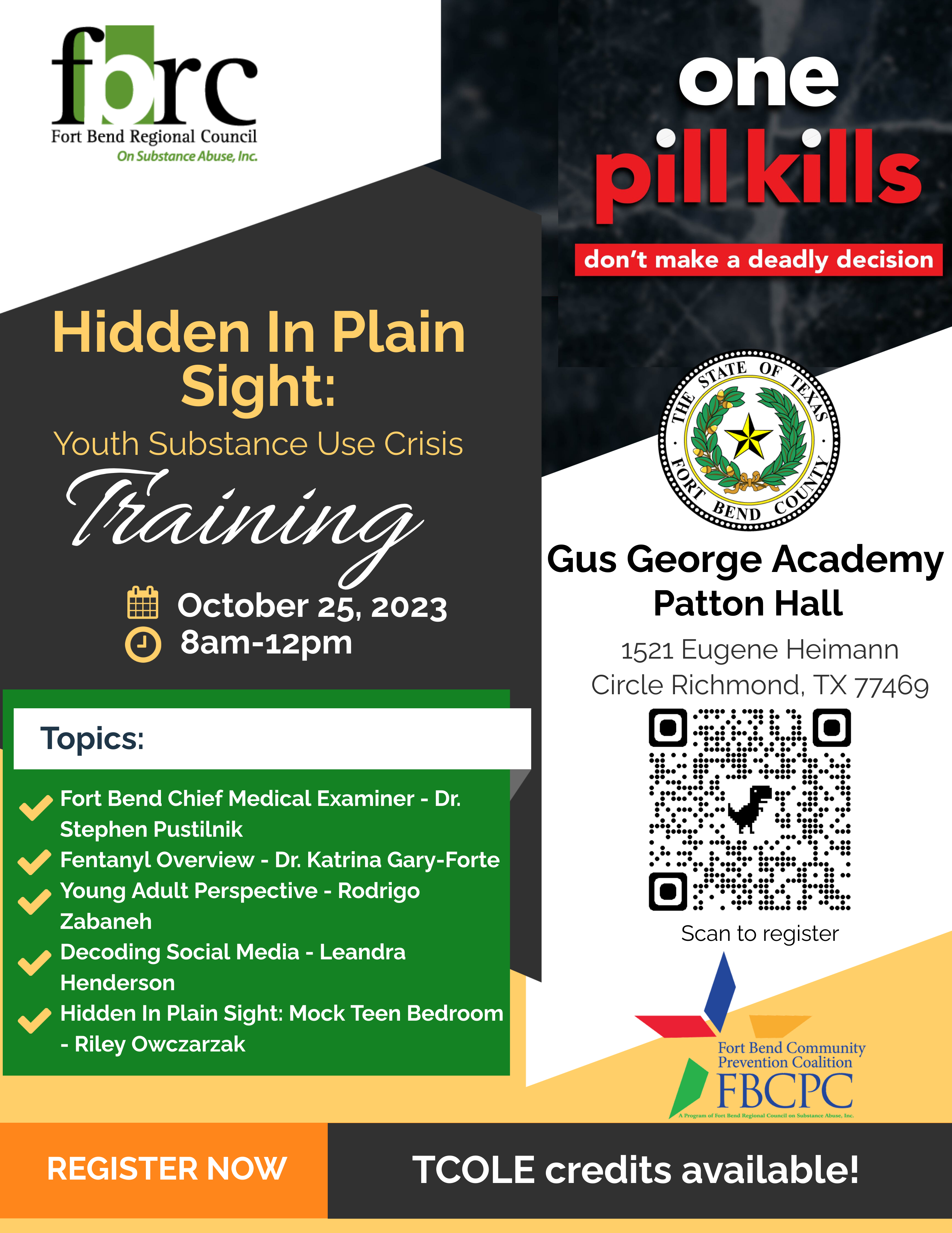 Behavioral Health Services and Fort Bend Regional Council partnered together to host the Hidden in Plain Sight: Youth Substance Use Crisis Training. This 4 hour training took place at the Gus George Academy and hosted roughly 75 participants. The training had guest speakers that included, Dr. Peter Stout—President and CEO of Houston Forensic Science Center, Leandra Henderson—Prevention Program Director, Fort Bend Regional Council on Substance Abuse, Inc., Riley Owczarzak, MPH, CHES,--Project Coordinator for Fort Bend Community Prevention Coalition, Leonard Marshall, MA, LPC, LCDC—Substance Abuse Services Supervisor, Fort Bend Juvenile Probation, and Dr. Philip Kerne—Division Director, Fort Bend Juvenile Probation. The training covered:
Youth drug trends
Decoding social media
Hidden in Plain Site: Mock Teen Bedroom
Youth Substance Use & Mental Health
Some interesting, and alarming, facts learned throughout the training include:
From Jan 2021-Dec 2021: 9,134 drugs were identified from the Houston Forensic Science Center and:

3,866 were methamphetamines
1,803 were cocaine
1,033 were marijuana/cannabis
969 were pharmaceuticals
540 were not controlled
244 were phencyclidine or phenylcyclohexyl piperidine
213 were heroin/opium
193 were bath salts (cathinone)
144 were miscellaneous
129 were synthetic cannabis

Amazon sells drug paraphernalia, making it deliverable for same day/next day shipment
Marijuana is still illegal in Texas and a major differentiation is the marijuana flower plant is a misdemeanor and the marijuana cartridge is a felony
Research suggests that CBD is a precursor of THC in e-cigarettes
Top apps used for illegal sales:

Instagram
Snapchat
Telegram
Facebook

Social media influence includes:

Through the use of social media advertising, ATOD industries can market to youth, despite the fact that direct marketing to minors is against the law.
Teens have access to marketing strategies that don't count as ads – THE LIKE FEATURE and algorithms.
Teen boys are more likely than teen girls use YouTube, Twitch and Reddit, whereas teen girls are more likely to use TikTok, Instagram and Snapchat.
Influencer marketing was considered as the most widespread and trendiest' communication strategy used by companies.
70% teens say they trust influencers more than regular celebrities.
Behavioral Health Services continues to establish relations with community partners and agencies to fulfill the needs of children and their families in Fort Bend County. Should anyone want to learn more about Fort Bend County Behavioral Health Services, click HERE!
---
TEXAS CHANGE IN MIND
---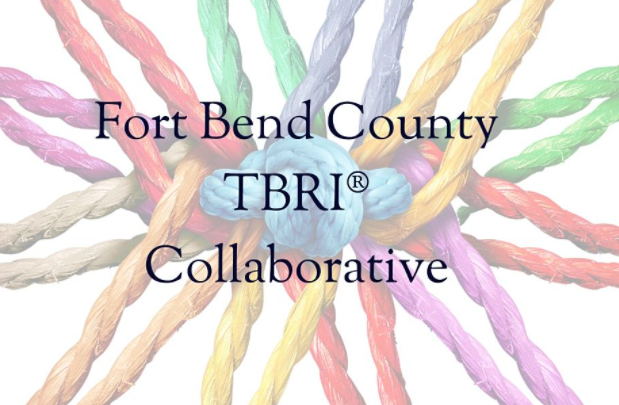 Trust-Based Relational Intervention Caregiver Training
This 24 hour training is specifically designed for those working with children who come from "hard places," such as maltreatment, abuse, neglect, multiple home placements, and violence, but can be used with all children. TBRI consists of three sets of harmonious principles: Connecting, Empowering, and Correcting Principles. They are designed for use with children and youth of all ages and risk levels.
*Lunch is provided*
The Intro and Overview of TRBI sessions is a pre-requisite to attend any other training principle. 
Training dates: 2nd and 4th Tuesdays (10am to 4pm)
Child Advocates of Fort Bend