Honorable Monica Rawlins, Presiding Judge
monica-rawlins-300.jpg
Image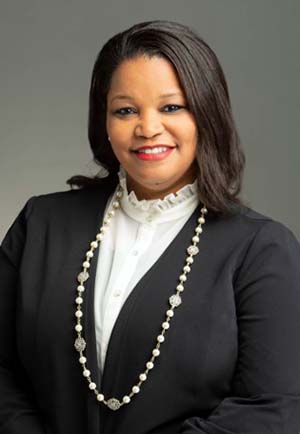 Judge Monica Rawlins was elected on November 8, 2022 to the 328th District Court in Fort Bend County, Texas.
The 328th District Court is a court specializing in hearing family law cases such as — divorce, custody disputes, enforcement actions, Department of Family and Protective Services (CPS) cases, termination and adoption suits and paternity actions, to name a few.
Judge Rawlins graduated from the University of Houston – Downtown in 1997 with a Bachelor of Science degree in Criminal Justice. Judge Rawlins continued her studies and obtained a Doctorate of Jurisprudence degree from Thurgood Marshall School of Law at Texas Southern University in 2001. After graduating law school, Judge Rawlins opened her own law practice, Law Office of Monica Rawlins, and worked as a solo practitioner concentrating in all areas of family law cases since 2001. Prior to graduating, Judge Rawlins worked for agencies seeking to make a change – Star of Hope homeless mission and Texas Department of Family and Protective Services.
Serving the public has been a large part of Judge Rawlins' life throughout the years. Judge Rawlins' public service will continue by properly applying the law, making unbiased decisions when discretion is necessary, treating all who enter the Court with respect, and holding this Court to the highest ethical standards.
Judge Rawlins was born and raised in Houston, Texas and has one son. Spending time with her family, volunteering for worthy causes, being an active member of Sigma Gamma Rho Sorority, Inc. and traveling are her most enjoyable moments during free time.
IMPORTANT: Completion of a "Parenting Education Course" is required for all cases involving children. For more information, please refer to our Parenting Class and Mediation Policy [PDF].
Physical Address
1422 Eugene Heimann Circle
Richmond, Texas 77469