fbcso-careers-476.jpg
Image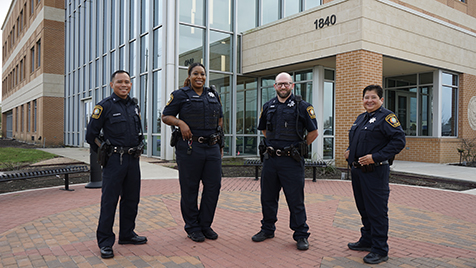 Sheriff's Office Career Opportunities
You must complete two steps to apply for a posted job position at the Sheriff's Office. First, complete the online application for a posted Sheriff's office position. Once the online application is complete, call the Sheriff's Human Resources Office to continue the application process.
Some posted Sheriff's Office positions may require pre-application skills testing. Most positions at the Sheriff's Office require the applicant to meet TCOLE minimum licensing standards, whether for a telecommunications position or a commissioned position.
Please complete the Pre Application for the position you are applying for and then email the completed document to FBCSOHR@Fortbendcountytx.gov and obtain further instructions before attempting to complete the Fort Bend County Sheriff's Office Personal History Statement
Learn more about our Volunteer Reserve Deputy Sheriff program.
Deputy Frank Davis - FBCSO Recruiter
fbcsorecruiting@fbctx.gov
281-652-7761