Honorable Tyra McCollum, Judge
tyra-mccollum-300.jpg
Image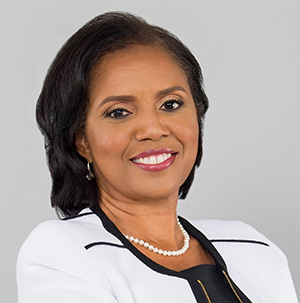 The Honorable Tyra Jones McCollum was elected as the Presiding Judge for Fort Bend County Court at Law #2 in November 2022. Judge McCollum is committed to knowledgeable and fair interpretation of the law along with balancing community safety and equitable justice for every person who appears in the Court. It is her honor and privilege to be entrusted by the community with the responsibilities of the Court and Fort Bend County.
Judge McCollum is a proud graduate of The University of Texas and University of Houston Law Center. Early in her career she was appointed as an Assistant City Attorney for the City of Tyler, Texas.  A native of Missouri City and Willowridge High School graduate, she moved back home to Fort Bend County in 1997. She began working at the Fort Bend County District Attorney's Office where she served as the Chief of the Juvenile Division for 19 years and handled prosecution of major violent crimes. Judge McCollum is also an Adjunct Professor in the Government Department at Houston Christian (Baptist) University.
Community engagement is a priority for Judge McCollum. She serves on the Community Advisory Board for Memorial Hermann Sugar Land Hospital and on the Board of Directors for the Exchange Club of Fort Bend. She is also a dedicated member of the philanthropic organization Jack and Jill of America, Inc. and service organization Delta Sigma Theta, Sorority, Inc.
Judge McCollum has been married for 26 years and enjoys parenting their three children and beagle Wrigley. Judge McCollum is honored to use her education, background, and experience to provide a courtroom environment that is authentically built on preserving the integrity of litigants and protecting the rights of citizens who appear in her court.
Office Address
Fort Bend County Justice Center
1422 Eugene Heimann Circle, Courtroom 2B
Richmond, TX 77469
Mailing Address
County Court at Law No. 2
301 Jackson Street
Richmond, TX 77469
Telephone
(281) 341-4443 (probate)
(281) 341-4446 (criminal,civil,juvenile)
Language Access | Important Notices
Notice of Language Assistance Services
FORT BEND COUNTY COURTS AT LAW AND DISTRICT COURTS ARE COMMITTED TO PROVIDING MEANINGFUL ACCESS TO COURT SERVICES FOR LIMITED ENGLISH PROFICIENT (LEP) PERSONS. LANGUAGE ASSISTANCE SERVICES ARE AVAILABLE AT NO COST TO ANY PERSON ASSOCIATED WITH A COURT PROCEEDING WHO HAS DIFFICULTY COMMUNICATING IN THE ENGLISH LANGUAGE OR WHO NEEDS A DOCUMENT TRANSLATED INTO ENGLISH.
IF YOU NEED ASSISTANCE IN A LANGUAGE OTHER THAN ENGLISH, YOU MAY REQUEST LANGUAGE ASSISTANCE SERVICES FREE OF CHARGE. TO REQUEST INTERPERETATION OR TRANSLATION SERVICED FOR THE FORT BEND COUNTY COURTS, PLEASE VISIT THE LANGUAGE ACCESS WEBPAGE.