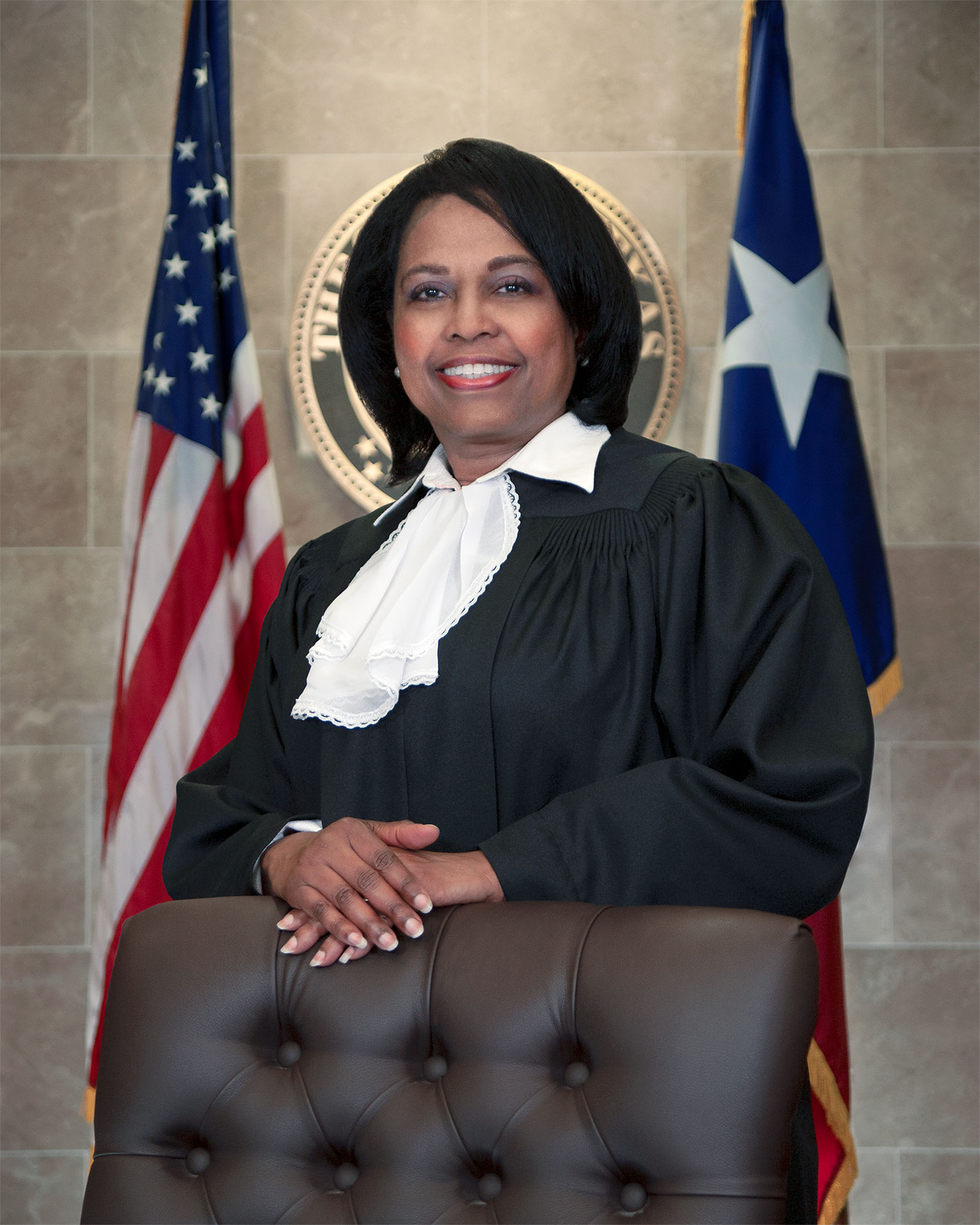 Honorable Teana V. Watson
Teana Watson was elected Judge of County Court at Law #5 in 2018.  Judge Watson brings to the bench a wealth of legal experience having served as former Chief Juvenile Prosecutor for Fort Bend County, a former municipal judge for the City of Stafford, and an Assistant District Attorney for Fort Bend County.  Prior to being elected to CCL5, she was the principal attorney of TV Watson Law PLLC, a full service law firm.  She is the current Chair of the Fort Bend County Juvenile Board and presides over the county's misdemeanor drug court program.  This treatment-based program allows misdemeanor drug offenders an opportunity to have their cases dismissed and expunged.  Additionally, Judge Watson is a member of the National Council of Juvenile and Family Court Judges and a former member of the Fort Bend County Bail Bonds Board.  Judge Watson is a native Houstonian, graduate of Fisk University (B.A.), and Syracuse College of Law (J.D.).  Judge Watson has resided in the Fort Bend County community for over 30 years. 
Office Address
Fort Bend County Justice Center
1422 Eugene Heimann Circle, Courtroom 1B
Richmond, TX. 77469

Mailing Address
County Court at Law No.5
301 Jackson Street
Richmond, TX. 77469
Main Telephone Line: 281-238-3270
Fax: 832-471-1848
Hours: Monday - Friday
8:00 AM - Noon, 1:00 PM - 5:00 PM
For a complete listing of staff for the Fort Bend County Court at Law No. 5, please click here.
ATTENTION Court Appointed Attorneys – effective immediately:
The Court Court at Law Judges approved the use of a new electronic Attorney Fee/Expense Claim Form, located at: Court Appointed Attorney's link for the submission of court-ordered attorney fees and expenses for misdemeanor cases.