Language Interpretation & Translation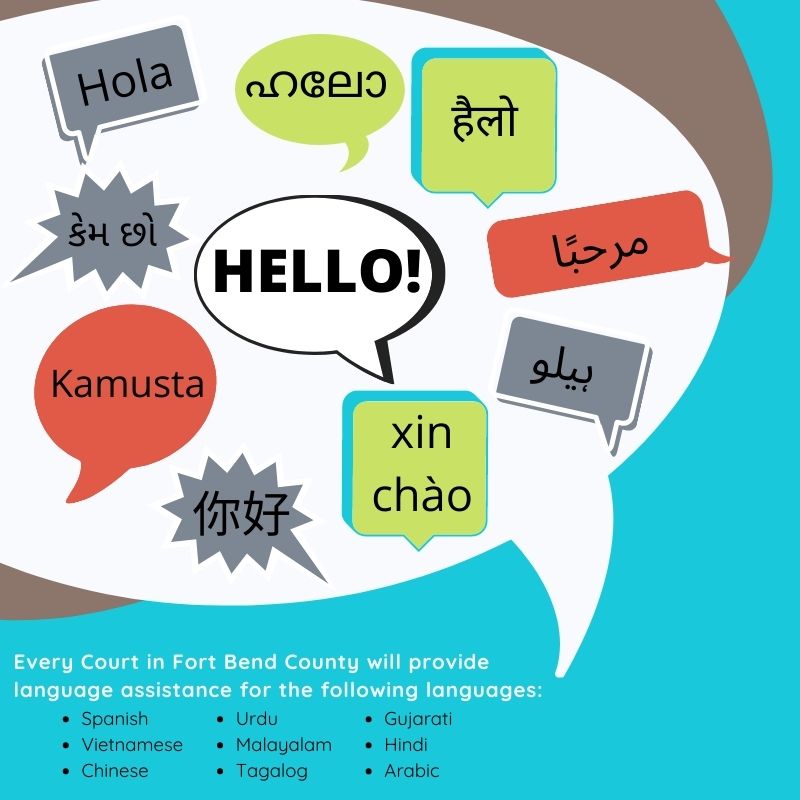 As the presiding judge of County Court at Law Number Four, Judge Wallace recognizes her responsibility to provide meaningful access to all who enter the courtroom. To that end, the court has implemented new procedures for language interpretation and translation for Limited English Proficient (LEP) individuals. Language Assistance Services are available at no cost to any person associated with a court proceeding who has difficulty communicating in the English language or who needs a document translated into English. 
 
A copy of the Fort Bend County Courts Language Access Plan is available below which explains in detail the availability of language assistance services.
Notice of the Language Access Plan in non-English can be found at this link: https://www.fortbendcountytx.gov/government/departments/district-courts/FBC-Courts-Language-Access-Plan-LAP
 
For more information about interpretation or translation services, please call the Language Access Director at 281-633-7658or email at: languageaccess@fbctx.gov.