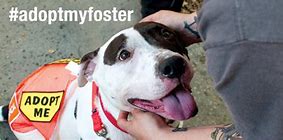 Fort Bend County Animal Services Foster Adoption Ambassador Program is similar to foster care, but goes a step further; Adoption Ambassadors serve as offsite adoption coordinators, maximizing their shelter pet's exposure to potential adopters, and providing temporary housing for their animal in the process.
The animals in the Adoption Ambassador Program are already spayed or neutered and given their preliminary vaccinations prior to arriving at their temporary homes.  Ambassador dogs should be walked, taken to dog-friendly restaurants and cafes, and any other place where potential adopters can meet the dog.
When you provide a temporary place in your home for one of FBCAS' animals, you're giving another animal a second chance at life. Fostering an animal will free up space in the kennels to take in more homeless pets.
What does a Foster Adoption Ambassador do?
Promotes the pet amongst friends, family, professional and community networks
Promotes the pet on social media outlets
Takes their Ambassador dog to adoption events throughout the community
Provides a temporary home
Provides basic care such as food, water, and exercise
How do I become a Foster Adoption Ambassador?
Becoming a Foster Adoption Ambassador is simple! Come in to the shelter during kennel hours to meet and greet our pets, choose a pet that you feel you can have in your home and promote, and as long as that pet is vetted and ready to go, you can take them home the same day.  If the pet still needs to be spayed or neutered, you can take them home the day after surgery.  
How long do I have to foster?
Ideally, Ambassador dogs will be adopted within the first two weeks of entering the program. The more you promote your pet, the quicker he or she will find a permanent home. We do our best to work with your schedule, and you're never required to keep a shelter animal if you encounter scheduling conflicts or other problems.