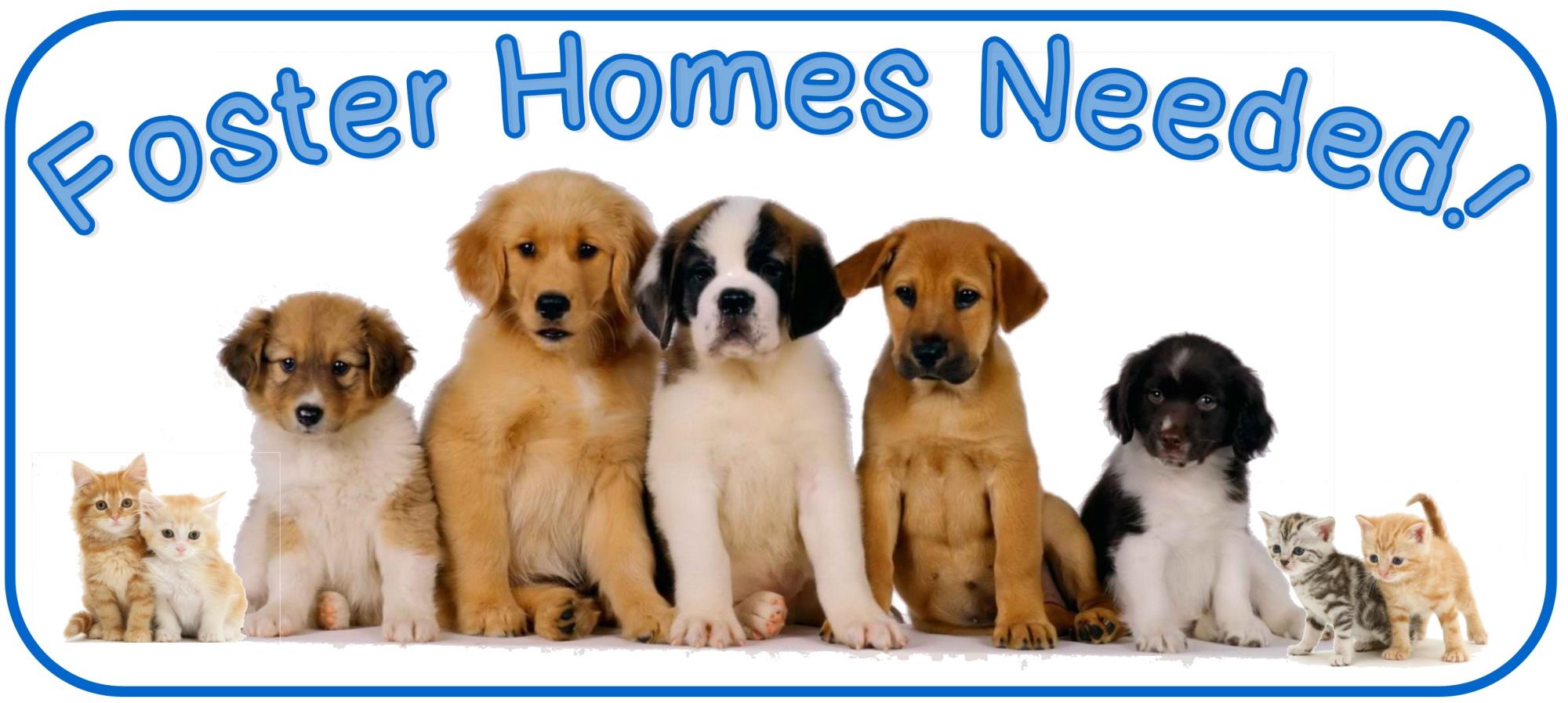 If you are interested in opening your home and providing socialization and love to a shelter animal, fostering might be for you! Time commitments range from just a weekend, to a few weeks and possibly even several months, depending on your availability and interests.
Types of Animals Needing Foster 
Adult dogs and cats needing a break from the shelter. This can be anywhere from a couple of days to several months, depending on the type of pet and its particular needs.
Dogs and cats with special behavioral needs. Some of our animals lack socialization and training, and time spent in a foster home (one week to one month, or longer) working on obedience and basic skills can be lifesaving!
Neonatal kittens! They need bottle feeding every two to six hours, depending on their age.
Animals who are recovering from an illness, injury or surgery. If you don't have any other pets, or, have a large, quiet area of your home, separate from other pets, we need you most of all for these types of animals! Having a quiet place to rest and recover makes a huge difference.
Requirements
Access e-mail regularly and provide transportation to and from FBCAS.
Stay in contact with FBCAS and provide updates and pictures on your foster pet.
Provide food and supplies for foster pets.
At this time, FBCAS cannot reimburse expenses for medical issues with your foster.  If your pet requires medical attention, you will need to contact FBCAS immediately.
Have up-to-date rabies vaccinations for all animals living in your home.
Free viewers are required for some of the attached documents.
They can be downloaded by clicking on the icons below.
Acrobat Reader

Windows Media Player

Word Viewer

Excel Viewer

PowerPoint Viewer