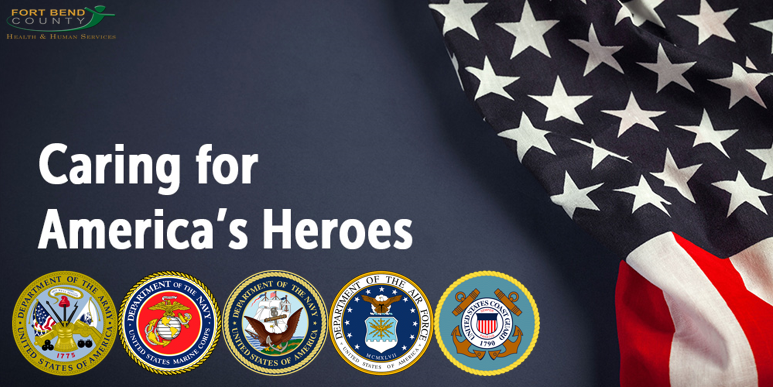 Basic Qualifications: 
Fort Bend County Social Services provides services to all eligible military service men and women, spouses, and their dependents living in Fort Bend County. Beneficiaries eligible to receive services must demonstrate that they currently reside in Fort Bend County and they have served in the military or are immediate dependents or spouse to a service member.
Veterans are eligible for General Assistance:
| | | |
| --- | --- | --- |
| |  Emergency Shelter Assistance | |
| | | |
Services provided to veterans are funded in collaboration with Fort Bend County and the Texas Veterans Commission. 
If you need help with General Assistance, Contact Us to schedule an appointment.