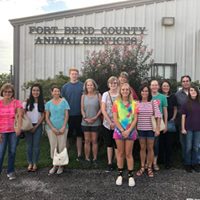 FBCAS holds a Volunteer Open House twice each month.  The purpose of the Open House is to provide information about our volunteer program and opportunities.  Each session lasts approximately 90 minutes and because this is an informational session, there is no obligation to volunteer.
If you decide that you would like to continue, an appointment will be made for you to come back and spend some time at the shelter to see what you are most interested in doing while you are here. 
Information about our next Volunteer Open House can be found on our calendar or on our Facebook page.