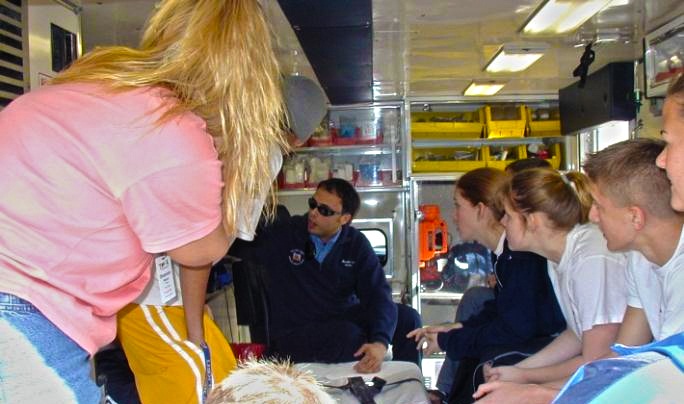 Fort Bend County EMS maintains a positive relationship with the community and participates in various types of community outreach events throughout the county. Requests for community outreach events are subject to approval by the deputy chief of administration and should be made no less than two weeks prior to the event date.
Emergency calls are always the department's number one priority; therefore, the participation of EMS at any community outreach event is subject to 911 response at any time during the event.
Mass Gathering Events
Certain types of events in Fort Bend County require a mass gathering permit and the participation of EMS at any mass gathering event is subject to the HHS mass gathering EMS policy.
If interested in scheduling a community outreach event, please complete the community outreach event request form.
Thank you for your interest in having Fort Bend County EMS participate in your organization's event. You will be contacted regarding your request at our earliest convenience.
Special Events Contact:   
Deputy Chief Mike Nixon
281-342-7233
michael.nixon@fortbendcountytx.gov
Community Outreach Events Contact:
Deputy Chief Jason Albert
281-342-7233
jason.albert@fortbendcountytx.gov