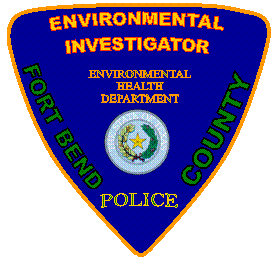 The goal of this program is to investigate environmental health crimes and violations on public and private properties within the unincorporated areas of Fort Bend County. This includes violations of the Texas Health & Safety Code, Texas Water Code, Texas Penal Code and Texas Transportation Code. In addition to responding to complaints received, investigators proactively patrol the county looking for environmental crimes and violations.
 
What is an Environmental Crime?
What is Illegal Dumping?