Lost and Found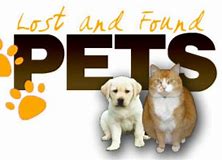 If you've lost your pet 
Visit Fort Bend County Animal Services to search for your lost pet. Animals are held three business days with no identification before they are available for adoption, rescue or foster. So be sure to visit as quickly as possible and come once per day to look for your missing pet.
 Check our website at www.fortbedcountypets.com for your lost pet in our online database. Organize by 'Days In Shelter' by clicking that category heading.
 Visit local Facebook pages to post photos and information about your pet.
Post and search for your lost pet on Nextdoor.com and Craigslist in the Community section under Lost & Found and Pets.
Check surrounding animal shelters where your pet may have been taken. Some well-meaning people may pick up your dog or cat and take it to the closest shelter, which may not be Fort Bend County Animal Services.
Tips for finding your lost pet:
Start searching immediately.
Create and distribute flyers and post signs in high traffic areas.
Distribute flyers in vet clinics, pet stores, groomers, pet boarding facilities and other local businesses. 
Don't give up too quickly. Some lost pets are found within hours or days and others are found months or even years after disappearing. Don't give up hope!
If you've found a pet
Submit a Lost or Found Pet Report.
With this report, the pet will then be listed in our online database for two weeks. If you have not found the pet's owner in two weeks, please submit a new report.
Take the found pet to a veterinarian, emergency animal hospital or your area animal shelter to have the pet's entire body scanned for a microchip. Microchips can migrate in the pet's body.
If you can, please keep the animal secure and safe in your home while searching for the owner. Our shelter operates at capacity and has very little room for new animals coming in. 
If you cannot keep the pet in your home or the animal is injured, you can bring it to Fort Bend County Animal Services Tuesday through Friday, 10am to 4pm or Saturday and Sunday, 11am to 3pm.  There will be a $35 fee to surrender found pets to Fort Bend County Animal Services (credit card or money order only).